WELCOME TO THE HOME OF POPUP RESTAURANTS
People are looking for new experiences, now more than ever.  Restaurants, chefs, food creators, wineries and brands are looking for new ways to create and invent, now more than ever. So are popup restaurants, which began in Europe in the mid 2000's and slowly spread across the planet, the answer? Yes, now more than ever. They are everywhere, every day, and in every form you can imagine. Their growth is not slowing, it's only beginning.
POPUPS: FEATURED POSTS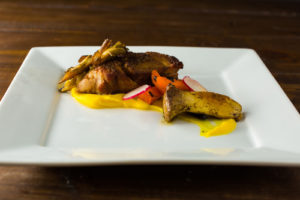 Progress popup launches in Springfield, and brings a new way of dining — and a new way of creating meals as a chef — to a region that is looking for new experiences
The team is composed of Daniel Ernce, Michael Schmitz and Cassidy Rollins.
What is Progress? This is what they say: "We are a popup restaurant. That means we don't play by anyone's rules but our own and we never make the same thing twice. We could be French fine dining one night, and be serving curry in takeaway boxes the next. We focus on highlighting local products, spaces, and talents, while bringing you delicious food and unique experiences."
Video Source: Springfield News-Leader (Springfield, Missouri)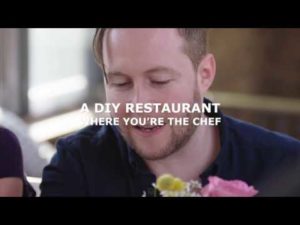 IKEA, global purveyor of inexpensive interior design and furniture, is taking their in-store restaurants a step further, and are launching some as pop-ups for customer use, and called "The Dining Club".
As reported by FORTUNE Magazine, "Ikea announced this week it will open a pop-up restaurant in the company's Shoreditch, London location where diners will build their own meals in the sense that they'll serve as the chef, preparing food for their group of friends and family. Called "The Dining Club," Ikea's new experimental restaurant will open for two weeks in mid-September."
Timeout London also reports, "With the help of IKEA food experts, you'll choose the menu, with everything from ceviche to carpaccio, smoked fish to pork belly and white chocolate cheesecake or Rull Tårta (that's a Swedish Roly Poly, for the uninitiated) for dessert."
We look forward to seeing if IKEA's Dining Club popups go global too.