WELCOME TO THE HOME OF POPUP RESTAURANTS & EVENTS
Welcome to PopUpRestaurants.com! If you are looking for a popup restaurant, a popup supper, a popup dinner, or any other food or drink popup, this is the place.
If you are a restaurant, chef, food creator, winery or brand looking for new ways to create & invent, then share your event and spread the word to our visitors by adding it to the calendar of popups here.
On Friday, October 20th and Saturday, October 21st, Cheeses of France, the leading resource for information on French Cheese and Butter in the U.S., Cheeses of France, will be hosting a fun, interactive pop-up event at The Westfield Topanga.   At this two-day event, "Fall In Love With Fromage", consumers will have an opportunity to Read more [...]
POPUPS: FEATURED POST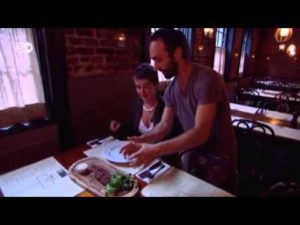 On the sidelines of the 2012 Summer Olympics in London were dozens of activities to keep tourists busy. Aside from pop-up shops, there are also so-called pop-up restaurants. These were temporary establishments to give tourists a taste of London!
Source: Euromaxx