WELCOME TO THE HOME OF POPUP RESTAURANTS & EVENTS
Welcome to PopUpRestaurants.com! If you are looking for a popup restaurant, a popup supper, a popup dinner, or any other food or drink popup, this is the place.
If you are a restaurant, chef, food creator, winery or brand looking for new ways to create & invent, then share your event and spread the word to our visitors by adding it to the calendar of popups here.
Spice up your date night with a dinner that peppers in a little romance to the experience! Stop by Bar Lubitsch on Wednesday and Sunday nights (for a Burlesque or Cabaret night) in West Hollywood and enjoy a bite with Read more [...]
POPUPS: FEATURED POST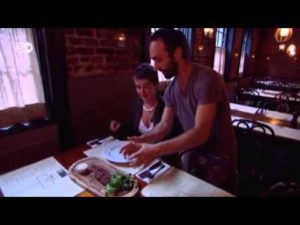 On the sidelines of the 2012 Summer Olympics in London were dozens of activities to keep tourists busy. Aside from pop-up shops, there are also so-called pop-up restaurants. These were temporary establishments to give tourists a taste of London!
Source: Euromaxx