WELCOME TO THE HOME OF POPUP RESTAURANTS & EVENTS
Welcome to PopUpRestaurants.com! If you are looking for a popup restaurant, a popup supper, a popup dinner, or any other food or drink popup, this is the place.
If you are a restaurant, chef, food creator, winery or brand looking for new ways to create & invent, then share your event and spread the word to our visitors by adding it to the calendar of popups here.
Meal Sharing is all about building communities through food, so come join the fun. New Yorkers and travelers, you are invited to come enjoy a winter feast with locally sourced ingredients and dishes created from New York's finest local farmers. Read more [...]
POPUPS: FEATURED POST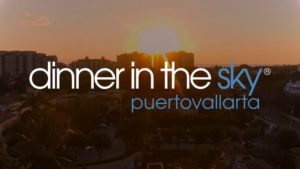 One of the world's exhilarating dining experiences, Dinner in the Sky comes to Casa Velas in Puerto Vallarta from January 28 – February 28, 2017. Groups of 22 adventurous guests will be lifted nearly 150 feet in the air by a crane, taking in breathtaking views of the property's on-site golf course and beautifully polished grounds, Banderas Bay and Sierra Madre Mountains. Guests at Dinner in the Sky can mingle with fellow diners during a one-hour experience consisting of a three course gourmet dinner menu designed by top chefs, including Mikel Alonso and Bruno Oteiza, disciples of Spanish superstar Juan Arzak and owners of Biko in Mexico City, regularly among the top 50 restaurants in the world on the San Pellegrino list. A complimentary cocktail hour precedes the dinner.