WELCOME TO THE HOME OF POPUP RESTAURANTS & EVENTS
Welcome to PopUpRestaurants.com! If you are looking for a popup restaurant, a popup supper, a popup dinner, or any other food or drink popup, this is the place.
If you are a restaurant, chef, food creator, winery or brand looking for new ways to create & invent, then share your event and spread the word to our visitors by adding it to the calendar of popups here.
One Market's pop-up series is back! On February 22, we honor Black History Month by showcasing the foundation of Southern-inspired cuisine: soul food. Chef Mark Dommen (One Market Restaurant) will collaborate with guest Chef David Lawrence (1300 Fillmore) to create Read more [...]
POPUPS: FEATURED POST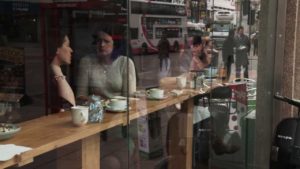 Stevie Haller shares his experiences of setting up as a pop-up and how it helped him establish Home as a popular eatery.
'Popping up' for three months in Callender Street, a side street in Belfast's bustling city centre, Stevie quickly built up a large customer base with dinners enjoying nourishing food and the unique up-cycled interior. Later Home relocated, taking up permanent residence in Wellington Place, a few hundred yards for the initial pop-up shop.
Source: nibusinessinfo.co.uk